Our council had the great pleasure of attending the Salute to the Coast Guard with special guest ADM Karl Schultz, Commandant of the Coast Guard.
Local Sea Cadets provided an outstanding Color Guard service and enjoyed festivities with us.
.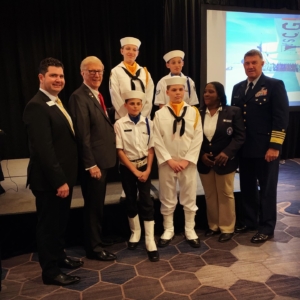 Ira Lambeth, Skip Witunski, PO3 Kiersten Willey, LC2 Nathan Willey, LC2 Daniel Willey, SA Connar Satterfield, LT Pamela North-Bates, ADM Karl Schultz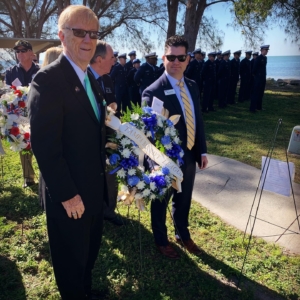 Skip Witunski and Ira Lambeth (Pres. Elect) presenting Tampa Bay council's wreath during the Blackthorn ceremony.